Professional training for ICAO Level 4+ 
Aviation English Asia Ltd has been providing highly focused classes for airline pilots since 2009.  Our courses are designed based on the real-life language needs of pilots working within the region. Therefore this course was custom-developed by Aviation English Asia Ltd's to build genuine language proficiency.  
Features and benefits
ICAO Aviation English for Commercial Pilots builds effective communication strategies for flight operations, which ultimately gives pilots the language skills needed to perform well in an ICAO English test.  Training with Aviation English Asia Ltd will give you:
Appropriate professional training that facilitates practice of standard phraseology in routine situations
Unique emphasis on practice of communicative functions so pilots can effectively manage both routine and non-routine situations 
Develop skills in each of the six ICAO language criteria - vocabulary, pronunciation, structure, comprehension, fluency, interactions
Interesting topics directly related to flight safety
Flexible schedule to meet your needs that can also be delivered onsite
Hundreds of hours of graded listening practice material which can be used for self-study
Course designed by highly qualified language experts in collaboration with aviation Subject Matter Experts
Course conforms to the AEROSTA Framework developed by the Aviation English Organisation
Ongoing progress reports based on the AEROSTA Enhanced Proficiency Standards 
Soft skills and relevant General English pilots need for everyday life
Private, group and online classes available
Intensive course and accommodation available for overseas students
Understand the advantages and limitations of ICAO test types
Course description
ICAO Aviation English for Commercial Pilots course is skills based with activities and drills designed to ultimately help pilots achieve ICAO level 5+. The course conforms to recommendations of ICAO document 9835 and ICAO circular 323, and the AEROSTA Framework developed by the Aviation English Organisation.  ICAO Aviation English for Commercial Pilots focuses on proficiencies required for both safe RT and crew-member to crew-member communication.  As pilots attend each unit of the course our teachers will assess their proficiency across all six ICAO criteria - Pronunciation, Structure, Vocabulary, Fluency, Comprehension, Interaction.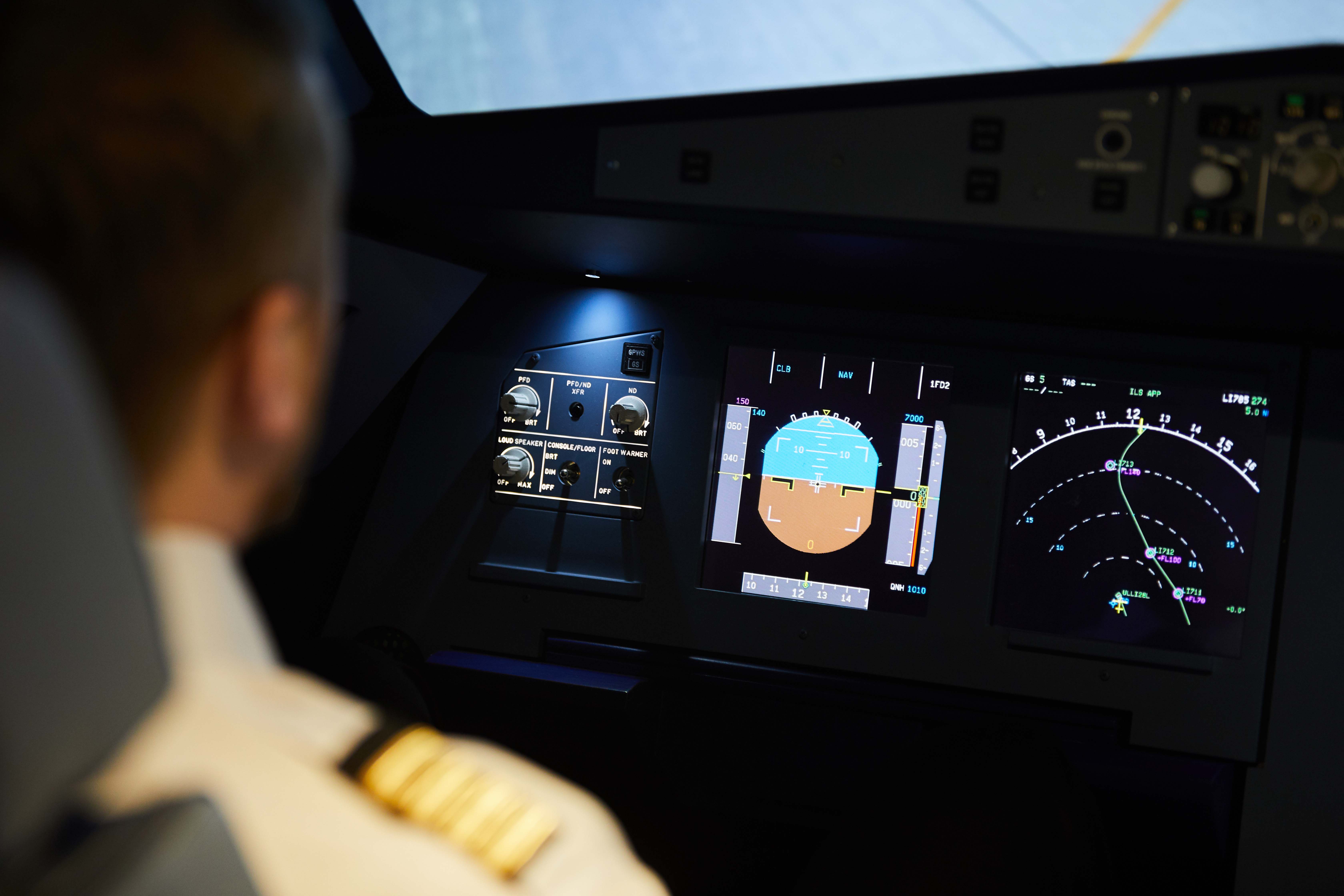 Course content
Each unit focuses on routine procedures at one of their destination airports, or non-routine situation of relevance to commercial pilots, eg bird strike, engine failure, equipment failure, fuel planning, volcanic ash, crew time limitation.  Each unit includes pair and group work activities to increase pilots' ability to communicate effectively and safely in aviation.  
Authentic classroom activities
The range of activities is very wide but includes:
Picture description
Pronunciation practice
Grammar drills and practice of relevant structures
Listening comprehension of plain English in an aviation context, eg weather briefing, news report, personal experiences, interview, group discussion.
Listening comprehension of pilot/controller dialogues in routine and non-routine situations.
Role play of pilot-controller / pilot-crewmember communications using both ICAO standard phraseology and plain English
Group discussion and debate on contentious topics affecting flight safety
All learners receive feedback and tailored advice on their language proficiency in each unit.
Topics include
Briefings
Turnaround
Departure
Equipment malfunction
Wildlife
Landings
Runway incursions
En-route incidents
Weather
Engine failure
Forced landings
Level busts
Dangerous goods
Security
Geographical features
Environmental hazards
Restricted airspace
Airport infrastructure
Collisions during taxiing
Themes include
Crew Resource Management
Problematic phraseology
Message length, order and complexity
Aviation safety standards
Technology
Career development
Airbus / Boeing methodology
Standard Operating Procedures
Cockpit gradient
Company culture
Native speakers
Language awareness and accommodation
and many more..
Language functions include 
Clarifying and requesting information
Correcting errors and misunderstandings
Describing faults and damage
Complex descriptive phrases
Describing hypothetical situations
Handling a change of plan
Reporting events
Briefing crew members
Language skills include
Accent familiarisation and neutrality
Phrasal verbs as used in an aviation context
Identifying slang and idiomatic expressions
Speech rate, contractions and connected speech
Phonological awareness
Course suitability
The course is effective in preparing candidates for all types of ICAO English test including:
CX/KA
HKA/HKE
Eurocontrol ELPAC
RMIT RELTA
Versant VAET
TEA
ANAC
Latitude CLEAR
ASPEQ
MAS
PEPEC
AELTS
Course prerequisites
Typical students are pilots with Cathay Pacific Airways, Hong Kong Express, Hong Kong Airlines
Any member of Hong Kong-based full-time airline or airport staff may apply for this course and will most likely be eligible for MATF reimbursement.
It is not necessary to hold a commercial pilot licence to enrol on this course, but the content is designed for people intending to pursue a career as a commercial pilot.
If you are applying for a Cadet Pilot Programme and not current airline/airport staff then we recommend enrolling in the ICAO Aviation English for Cadet Entry Pilots course, which has a more regular schedule.
Enrolment and reimbursement procedure
In order to enrol on this course candidates must first attend a consultation. After attending a consultation you will receive expert guidance on your current level and difficulties and a recommendation for the duratiion of course you should enrol in, eg 30, 50, 60 or 100 hours.  
After completing the recommended number of training hours you will be well prepared for the ICAO test. We will then issue a certificate for you to claim reimbursement of course fees from MATF.
Please call us on +852 8179 9295 for further details.