Develop your English language skills with Aviation English Asia Ltd in Hong Kong
Aviation English Asia offer the English for Non-routine Situations course to help learners develop practical language skills to perform well in the Basic Aeronautical Knowledge Certificate Programme.
Improve your English before you start flight training
ICAO Aviation English courses designed for airline pilots are not suitable for beginners.  The aim of the English for Non-routine Situations course is to give trainee pilots the opportunity to develop awareness of the English skills needed during unexpected events during cockpit/simulator-based parts of training.  
You will practice speaking and listening in an authentic aviation context, at a suitable level for your experience.
Who is this course suitable for?
This language course is suitable for complete beginners with no previous knowledge of aviation.
This course is suitable for learners who are about to start an overseas flight training course conducted in English and need to improve their English proficiency first.
This course is also suitable for learners who want to improve their English as part of the Basic Aeronautical Knowledge Certificate Programme course.
Having completed the previous module Radiotelephony 101, you will be able to communicate with a flight instructor/ATCO just as you would if you were in the cockpit.  After the course you will be able to use appropriate English and standard phraseology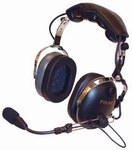 Communication with air traffic control
Basic radio-telephony
Pilot and instructor interactions
Please note that this module is designed to give you basic language skills for non-routine situations you can encounter during flight training.  Additional AEA courses may be necessary to reach ICAO level 4 or above.
Course duration:
10 units (10 hours) Tuesday and Thursday evening 1930-2130 for 
Entry requirements:
All students must be above the age of 17 years and have basic English proficiency.