Air Traffic Control Officers (ATCOs) are subject to the same English proficiency requirements as pilots, but the language tasks and competencies involved are different.  Sometimes language proficiency tests used for licensing purposes do not adequately assess the functional language required to manage air traffic.  English proficiency is very important in aviation and as a controller you should develop your English beyond the requirements of an ICAO English test.  Even if you have passed an ICAO English test already - improving your English is a lifelong task.
ICAO Aviation English for ATCOs is suitable for you are already employed as an Air Traffic Control Officer or if you want to apply for a position as a student ATCO and want to improve your English.   This course gives you intensive practice of key language skills and vocabulary that you need for a career as an air traffic control officer.

Course commencement: Next week
Duration: 6 weeks (15 sessions)
Time: Monday, Wednesday and Friday 1930-2130

Course venue: Aviation English Asia Ltd
Admission Requirement: Students are required to attend a consultation before enrolling on this course ($250 HKD) which is reimburseable against course fees within 2 weeks. Shorter and longer courses are available.

Fee: HKD $9600 (MATF reimbursable)
A group discount of 10% applies when 4-7 people enrol in the same class together.
A group discount of 20% applies when 8 or more people enrol in the same class together.

Aviation English Asia Ltd's 45-hour Aviation English Course is pre-approved as reimbursable under the HKSAR government Maritime and Aviation Training Fund (MATF) Professional Training and Examination Refund Scheme. Hong Kong residents who are in full-time employment in the aviation sector with an organisation / company in Hong Kong are eligible for a reimbursement of up to $18,000.  (MATF Course code: AC047)


Application deadline: LAST CALL
Application procedure: Email This email address is being protected from spambots. You need JavaScript enabled to view it. or call +852 81799295 to arrange a consultation.  
Develop a high level of proficiency in English
Aviation English Asia Ltd offer the ICAO Aviation English for ATCOs course to help Air Traffic Control Officers achieve measurable improvement in their language proficiency in the most effective way.
Course suitability
This intensive course is suitable for ATCOs who want to reach ICAO Level 4 or higher with qualified and experienced Aviation English teachers.  
Features
The AEROSTA Framework developed by the Aviation English Organisation guarantees the validity and relevance of course activities to the ICAO Language Proficiency Requirements.  This encourages learners to improve their English proficiency because they become aware of the causes of miscommunication.
Each unit gives practice of the following skills:
Pronunciation - advanced techniques to produce neutral, intelligible pronunciation
Vocabulary - develop a wide aviation, technical, and general vocabulary
Structure – drills and activities to improve accuracy, including specific functional language
Comprehension – strategies to improve listening comprehension
Fluency - organise thoughts and express ideas clearly
Interaction - learn to manage dialogues and trigger actions in routine and non-routine situations
Benefits of the ICAO Aviation English for Air Traffic Control Officers course
Increased English language proficiency not only enhances safety margins, but also facilitates a faster flow of air traffic.  With increasing air traffic, ATCOs need to be more efficient in handling radio calls, minimising miscommunication, and using repair strategies when miscommunication occurs.
The communication strategies taught by Aviation English Asia are designed to give you intense practice of all the English language skills needed in aviation.
You will be able to use grammar more accurately.
You will be able to clearly report and respond to non-routine situations.
You will be able to understand radio transmissions by English speakers with unusual accents
You will be a safer ATCO - with a wide range of vocabulary for unexpected situations.
You will be able to interact and respond to questions correctly.
You will be able to PARAPHRASE if other people don't recognise your vocabulary or pronunciation.
You will reinforce your technical knowledge - and be able to express it clearly.
You will meet and learn from other aviation professionals.
Aviation English Asia Ltd makes it easy for you to improve your English
Learning English with AEA is easy and enjoyable - no other course provider provides the same level of support as Aviation English Asia.
Professional Aviation English Teachers familiar with many different types of ICAO English test
Course fulfils the ICAO language proficiency requirements
Course conforms to the AEROSTA Framework and is ideal preparation for the AEROSTA Framework Air Traffic Control Language Test.  
Additional learning materials and resources
Access to our online community
Flexible class times (daytime/evening/weekend)
Flexible study schedules
Flexible options for payment of course fees
Classes held in a convenient location
Supplementary Classes for specific needs
Learn from professional Aviation English Teachers & airline pilot instructors
100% Qualified Native English Teachers - previously holding senior positions at major language centres and universities
Teachers are supported by Subject Matter Experts - ATCO and commercial pilots who are also suitably qualified Native English Teachers
Teachers are members of the Aviation English Organisation
Teachers are passionate about aviation, and want to see you succeed.
Course designed by a Cambridge examiner / university lecturer with an MA in Applied Linguistics
Course has thousands of hours of development time
The ICAO Aviation English for Air Traffic Control Officers course is proven to be effective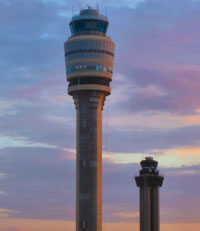 Please note that improving your English takes time and although intensive study has been proven to be effective it is unlikely that you will jump complete ICAO levels in just a few weeks. Therefore we recommend that you start improving your English early.
The complete course consists of 100 units in total. Each stage is divided into 10 units.
Aviation English Asia Ltd deliver the highest quality and best value English courses available in Hong Kong.  We are motivated by your success and will support you in your English training needs every step of the way.  If you are serious about aviation you need our courses.
For more information please call us or alternatively complete the contact request form to arrange a consultation.


Call us on:  +852 8179 9295