Radiotelephony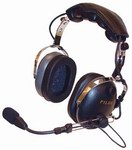 Radiotelephony is an essential part of Aviation English.  If you are a beginner in aviation, you can learn basic radiotelephony with our free course.  Read the articles and then try the exercises.
Some GA pilots believe that ATC are very busy and that they would be bothering them by talking to them.  In this video produced in partnership with NATCA and the FAA, Air traffic control specialist Sarah Patten debunks the notion that talking to flights squawking 1200 is an inconvenience for ATC.
Listening comprehension - plain English in an aeronautical context
Watch the video and then check your comprehension by comparing against the transcript hidden below.
Watch and pause the video to learn about some differences between standard ICAO and UK phraseology.  The text is taken from CAP 413.