Radiotelephony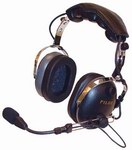 Radiotelephony is an essential part of Aviation English.  If you are a beginner in aviation, you can learn basic radiotelephony with our free course.  Read the articles and then try the exercises.
All learning materials are copyright of Aviation English Asia Ltd.
Air traffic control specialist Sarah Patten gives practical advice for pilots who are worried ATC will speak too quickly for comprehension.
Ask ATC is produced in partnership with NATCA and the FAA.
Flight following and airspace
Should I bother calling for flight following services if ATC is busy?