Learning Advice
We had a rather strange question recently.  Someone applying for a cadet pilot programme that had failed asked us if AEA "course content is going to be similar to the real test, like making a cabin announcement because otherwise it would be a waste of time and money".
There are many ICAO English tests, and though they vary in format, the language tasks assessed should be within a range of topics that have been identified in ICAO 9835 as being relevant.  However ICAO does not endorse or approve courses, tests and raters, and some language tasks might not be suitable for ab initio and low hour pilots.  Therefore the Aviation English Organisation was formed by an independent body of linguistic and aviation experts to assess the quality of rating organisations, teachers and courses.  The course and test assessment mechanism is called the AEROSTA Framework.  When you see that a course "conforms to the AEROSTA Framework" that is your guarantee that it is relevant and meaningful to you at your current experience level.
A test can change, and any decent test provider will have a question bank of at least 100 versions, so it's not really a matter of whether a course is focused on the content of a test, it's a matter of whether a test or a course conforms to the AEROSTA Framework and ICAO 9835.
Let's look at some examples of topics which were included in a recent ICAO English test conducted in Hong Kong.  
| | | |
| --- | --- | --- |
| Test content (domains) | Identified in the AEROSTA Framework / ICAO 9835 | Full range of associated language tasks included in Aviation English Asia Ltd courses |
| ATIS | Yes | Yes |
| Decompression | Yes | Yes, but airline procedures not a valid topic for low hour pilots |
| Engine failure | Yes | Yes |
| Lightning strike | Yes | Yes |
| Engine fire | Yes | Yes |
| System failure - unable to capture the localiser, flap extension problems | Yes | Yes |
| Forced landings, including procedures and announcements | Yes | Yes, but airline procedures not a valid topic for low hour pilots |
| Radiotelephony procedures | Yes | Yes |
| Radio call and practice | Yes | Yes |
| ATC communication | Yes | Yes |
You can see that relevant topics are well covered on AVIATION ENGLISH ASIA LTD courses.  In fact, by coincidence all of those topics were offered within the previous 10 days. Cockpit to crew communication is included, as is every relevant communicative function of ICAO 9835.  
it's not what you answer, it's how well you answer
Of course, it's not just a matter of a course conforming - teachers must also surpass minimum requirements and have recognised teaching qualifications too.  
An English test should not be about knowledge, it should be about language proficiency.  AEROSTA based courses include specific activities to improve proficiency in relevant and valid language tasks.  For example, negotiating a level change or giving a visual impression of damage is relevant.  Describing a picture is not relevant.  Comprehension of an ATIS is relevant, comprehension of non-routine situations with strong interference might not be relevant to a student pilot.  The danger is that focusing on the test content could lead the candidate to neglect improving the actual language skills required. A test which rewards candidates for rote memorisation of answers is not valid or reliable, particularly so when test content is beyond the candidate's experience.
The ICAO English test is not necessarily the "real" ICAO test
ICAO tests designed for cadets are often just filters.  It's not fair to assess candidates on operational knowledge beyond their experience.  A pilot should expect to be tested again and again throughout their career.  For example, in a recent internal English test at Flight Training Adelaide 5/11 candidates failed a listening comprehension activity.  Two of those candidates had already scored level 6 in an ICAO English test conducted in Hong Kong.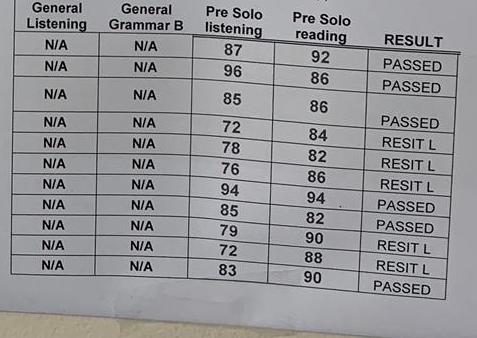 AEROSTA is the guarantee of excellence in Aviation English Teaching
For example a rating organisation which gives unreliable (inconsistent) ratings would not conform, similarly an English teacher who claims to be "ICAO approved" would not conform, and an English course which is only focused on replicating the content of the test without real life application would also not conform.
An Aviation English course which teaches a range of relevant language skills, and improves proficiency within those domains would conform.  Aviation English Asia Ltd is the only training provider in Hong Kong which wholly conforms to the AEROSTA Framework.  AEROSTA based tests and courses are used internally within a number of organisations, including Cathay Pacific Airways and Airport Authority Hong Kong.
Yes, Aviation English Asia Ltd can help you pass the real ICAO test
It is natural that you should want to pass a test, and of course Aviation English Asia Ltd can help with that. But you should be cautious of English teachers who try to manipulate gullible candidates saying that they can teach you to "pass the test" or teach "content similar to the real test".  The truth is that as a training provider to airlines and airports where genuine proficiency is important we see many problems facing high-stakes candidates that were caused by high test scores but low proficiency.  
There are no magic pills for proficiency but I can say that a fair and properly conducted test is not at all difficult to pass.  The vast majority of AEA students do well in tests but there are also factors such as low starting level (they need a longer course), or unreliable testing.  In fact, Aviation English Asia Ltd guarantee that if you follow our recommendations you will pass a test which conforms to the AEROSTA Framework.
#AEROSTA #AviationEnglishAsia

One of the frequent reasons why candidates for cadet programmes fail is that they
1) apply too early
2) apply because their friends applied at the same time
3) apply before their English is good enough because they think they can improve it in the 2-4 week period between their aptitude test and their HR interview.
Advice about improving your English and passing an ICAO English test from Aviation English Asia.
Article written/adapted by Michael Egerton
The ability to form and ask questions is very important in Aviation English.  In this article you can watch a video of an interview with a Boeing 747 test pilot talking about his life and career.  He talks about his motivation for becoming a pilot and also his career path.  Watch the video and then answer the comprehension questions below.
Comprehension questions
Is it true that Mark wanted to be a paperboy when he was a boy?
Where did he learn to fly?
Why does he spend as much time in the simulator as he does in the cockpit?
According to Mark, what makes a good test pilot?
In what ways is a test pilot different from a normal pilot?
Name some differences between the old 747-400 and new model 747
Where did Mark fly to recently?
Who does he credit for being able to release the parking brake?
What questions would you like to ask a Boeing 747 test pilot? Write your answers as a comment below and we will give you some feedback on your structure.
What to do next
For feedback and more information about Aviation English Asia's courses please visit http://aviationenglish.com.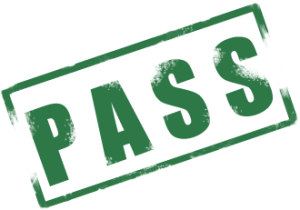 Aviation English Asia has a strong record in helping students succeed in aviation careers.  In this article we will explain the level of English proficiency needed to pass the ICAO English test. So, when it comes to Aviation English most people will tell you ICAO Level 4, but what does that really mean? In layman's terms, at ICAO Level 4 you should be able to listen to, read and discuss the main ideas, technical vocabulary and details in most professional material. At this level, you are able to participate in a more sophisticated or professional conversation regarding your specialized area of expertise. You can generally handle predictable and unexpected topics of communication. You need to show competence in 6 skills of the ICAO Language Proficiency Rating scale.
Pronunciation
Structure
Comprehension
Vocabulary
Fluency
Interaction
Let's examine what is required for each of those skills at ICAO Level 4: Pronunciation
Pronunciation, stress, rhythm, and intonation are influenced by the first language or regional variation but only sometimes interfere with ease of understanding.
This means that you have to speak in a way which is intelligible to the aeronautical community -  International English rather than British or American English.  It is acceptable that your pronunciation and accent are affected by your first language, eg Chinese and you are not expected to be a perfect speaker of English.  It is still expected that you will make some pronunciation errors, eg stressing the wrong part of the word or speaking in a broken rhythm but it's acceptable as long as it only sometimes interferes with understanding.
Structure
Basic grammatical structures and sentence patterns are used creatively and are usually well controlled. Errors may occur, particularly in unusual or unexpected circumstances, but rarely interfere with meaning.
Relevant grammatical structures are determined by language functions appropriate to the task.  This means that you need to be proficient in grammatical structures that are used in flight operations.  You should be able to express yourself with a variety of alternative structures and again, it is expected that you will make some grammatical errors.  This descriptor highlights that such errors could occur in non-routine situations, but the meaning is generally understood.
Vocabulary
Vocabulary range and accuracy are usually sufficient to communicate effectively on common, concrete, and work- related topics. Can often paraphrase successfully when lacking vocabulary in unusual or unexpected circumstances.
The key words here are common, concrete and work related topics.  You will need to know both general and aviation related vocabulary which could include everything from basic things like parts of an aircraft and weather conditions to health and physiology.  You should also have sufficient ability to paraphrase (eg explain using different words) in non-routine situations.
Fluency
Produces stretches of language at an appropriate tempo. There may be occasional loss of fluency on transition from rehearsed or formulaic speech to spontaneous interaction, but this does not prevent effective communication. Can make limited use of discourse markers or connectors. Fillers are not distracting.
Fluency is your ability to express yourself clearly without pausing too much.  You should also be able to use appropriate conjunctions.  It is acceptable to pause when changing from routine speech eg phraseology to spontaneous (instinctive) speech in interactions.  You shouldn't "um" and "ah" too much when thinking about what to say.
Comprehension
Comprehension is mostly accurate on common, concrete, and work- related topics when the accent or variety used is sufficiently intelligible for an international community of users. When the speaker is confronted with a linguistic or situational complication or an unexpected turn of events, comprehension may be slower or require clarification strategies.
Comprehension of different accents or variety of speech is a very important skill and needs to be "mostly accurate" on common, concrete and work-related topics.  It is expected that your understanding will be slower in non-routine situations. Comprehension refers to listening comprehension rather than reading.
Interactions
Responses are usually immediate, appropriate, and informative. Initiates and maintains exchanges even when dealing with an unexpected turn of events. Deals adequately with apparent misunderstandings by checking, confirming, or clarifying.
Another valuable skill is the ability to be able to ask questions to check that information is correct.  The responses should be appropriate and give the relevant information.  The speed of response should usually be immediate, even in non-routine situations.
How does an ICAO level relate to other tests like IELTS, TOEFL or TOEIC?
Good question.  If you you have an A grade in an English exam you'd probably be surprised if you failed an ICAO English test.  But that's exactly what happens to many applicants, who have all the skills 'on paper' but have great difficulty in communicating effectively in English - particularly in speaking and listening. Many school systems puts too much emphasis on performance in exams, and not enough on actual functional ability - so most English courses and language centres will not give you sufficient preparation for the ICAO English test. We've seen people with IELTS band 8 scores get ICAO level 3 scores in an ICAO assessment.  It's very difficult to compare other tests to ICAO.  Unlike other tests, ICAO scores are based on the lowest level that you achieve.  You could get a score of 5 for Pronunciation, Structure, Vocabulary, Comprehension and Interactions but if you only score 3 for Fluency then ICAO Level 3 is your final grade.
The best way to pass an ICAO English test The courses offered by Aviation English Asia Ltd are different because they focus exactly on the skills that you need to perform well in an ICAO test.  But you won't just train to pass the test, you'll be able to function in an aviation environment with greater safety and knowledge.  As you improve your English, you can also learn about aviation and improve your technical knowledge. Each stage contains 10 units of between 60-90 minutes each that will give you intensive practice of the skills you need to pass an ICAO test. 
What should I do now?
Just call +852 81799295 or email This email address is being protected from spambots. You need JavaScript enabled to view it. and ask to arrange a consultation.