Radiotelephony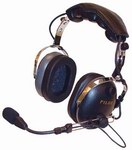 Radiotelephony is an essential part of Aviation English.  If you are a beginner in aviation, you can learn basic radiotelephony with our free course.  Read the articles and then try the exercises.
All learning materials are copyright of Aviation English Asia Ltd.
Should I bother calling for flight following services if ATC is busy?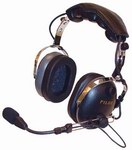 Welcome to this free course in basic radiotelephony from Aviation English Asia.
Pronunciation of letters used flight operations is very important.  To avoid confusion, the ICAO phonetic alphabet is used.  This is sometimes known as the NATO phonetic alphabet. The 26 code words in the NATO phonetic alphabet are assigned to the 26 letters of the English alphabet in alphabetical order as follows: Alfa, Bravo, Charlie, Delta, Echo, Foxtrot, Golf, Hotel, India, Juliett, Kilo, Lima, Mike, November, Oscar, Papa, Quebec, Romeo, Sierra, Tango, Uniform, Victor, Whiskey, X-ray, Yankee, Zulu.
Read and memorise all of the ICAO phonetic alphabet.  The stressed syllable is in bold.
You will find it helpful to say the phonic (pronunciation) aloud.  After you have learned them all in sequence, try saying them backwards.
Exercise:
Spell your name using the ICAO phonetic alphabet
Look at the pictures of aircraft below.  How would you pronounce their tail numbers?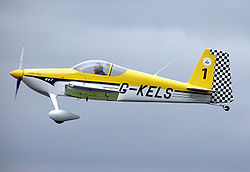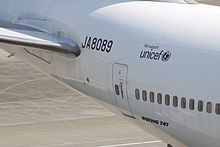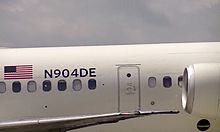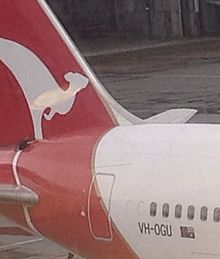 When you are confident using the ICAO phonetic alphabet, start the next lesson, which is about the pronunciation of numbers in aviation.
For more interesting articles to help you improve your Aviation English please visit http://aviationenglish.com and LIKE our Facebook Page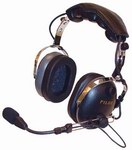 Pronunciation of numbers used flight operations is very important.  To avoid confusion, the ICAO phonetic numbers are used.  Numbers are particularly important for flight levels, headings, speeds, fuel quantities and weather information.  
NOTE: Sometimes Flight Levels are used to express altitudes, e.g. 33,000 is Flight Level 330.  Due to international differences some countries use different Flight Level Notation.  For example in the US Flight Levels start at 18,000 feet.
Read and memorise all of the ICAO phonetic numbers.  To increase intelligibility it is good to say them slowly and clearly.
NUMBER   PRONUNCIATION
0  Zero     Ze ro
1 One       Wun
2 Two       Too
3 Three     Tree
4 Four       Fow er
5 Five        Fife
6 Six         Six
7 Seven     Sev en
8 Eight      Ate
9 Nine       Nin er
10 Ten      Ten
Hundred    Hundred
Thousand  Tau sand
Exercise:
Spell your phone number using the ICAO phonetic alphabet.
Look at the flight levels below.  How would you pronounce them?
Try the exercise again, but this time pretend to be a controller and say "climb and maintain" before each altitude.
4200
9000  
12500
16000
27000
33000   
When you are confident using the ICAO number system, start the next lesson, which is about listening to ATIS.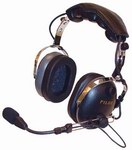 ATIS stands for Automatic Terminal Information System.  A pilot must obtain ATIS information before an aircraft can start to taxi for take off, or land.
Usually the ATIS is prerecorded and loops until it is updated at the start of the next hour.  Pilots usually listen to an available ATIS broadcast before contacting the local control unit in order to reduce the controllers workload and relieve frequency congestion.
The recording is updated in fixed intervals or when there is a significant change in the information, e.g. a change in the active runway. It is given a letter designation. The letter progresses down the alphabet with every update and starts at alpha after a break in service of 12 hours or more. When contacting the local control unit, a pilot will indicate he/she has "information <letter>", where <letter> is the ATIS identification letter of the ATIS transmission the pilot received. This allows ATC controller to verify whether the pilot has all the current information.
The information in an ATIS is in the following sequence.
Airport name and ATIS identifier
Weather information
Approach and landing information
Severe weather information
NOTAMs
Instructions and advice
Exercise:
Read the following ATIS aloud.
Vancouver International information Foxtrot one three five five Zulu weather. Wind three zero zero at eight, visibility five. Five hundred few, one thousand two hundred scattered, ceiling three thousand overcast, temperature one five, dew-point eight. Altimeter two niner eight seven. IFR approach is ILS or visual, runway two six left and runway two six right. Simultaneous parallel ILS approaches in use. Departures, runway two six left. GPS approaches available. VFR aircraft say direction of flight. All aircraft read back all hold short instructions. Advise controller on initial contact that you have Foxtrot.
In which categories do the individual pieces of information in the above ATIS belong?

Listen to the ATIS by clicking the link below.  Write down the information that you hear.
<Link unavailable due to server error>