Learning Advice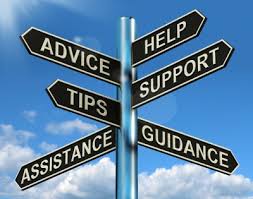 Get professional help preparing for your theory exams/interviews with Aviation English Asia Ltd's Native English Teachers, who are also experienced aviation professionals.
Each weekend our Basic Aeronautical Knowledge Certificate Programme, Radiotelephony 101, and Study Groups cover a range of topics at PPL/CPL level. There is no need to commit to a complete course, but AEA students enrolled on Aviation English courses can attend at a discounted rate. External students are welcome to attend at the standard price.
Visit http://aviationenglish.com for more details. Telephone +852 8179 9295 to talk to us before attending.
English learning advice from Aviation English Asia. Article written by Michael Egerton.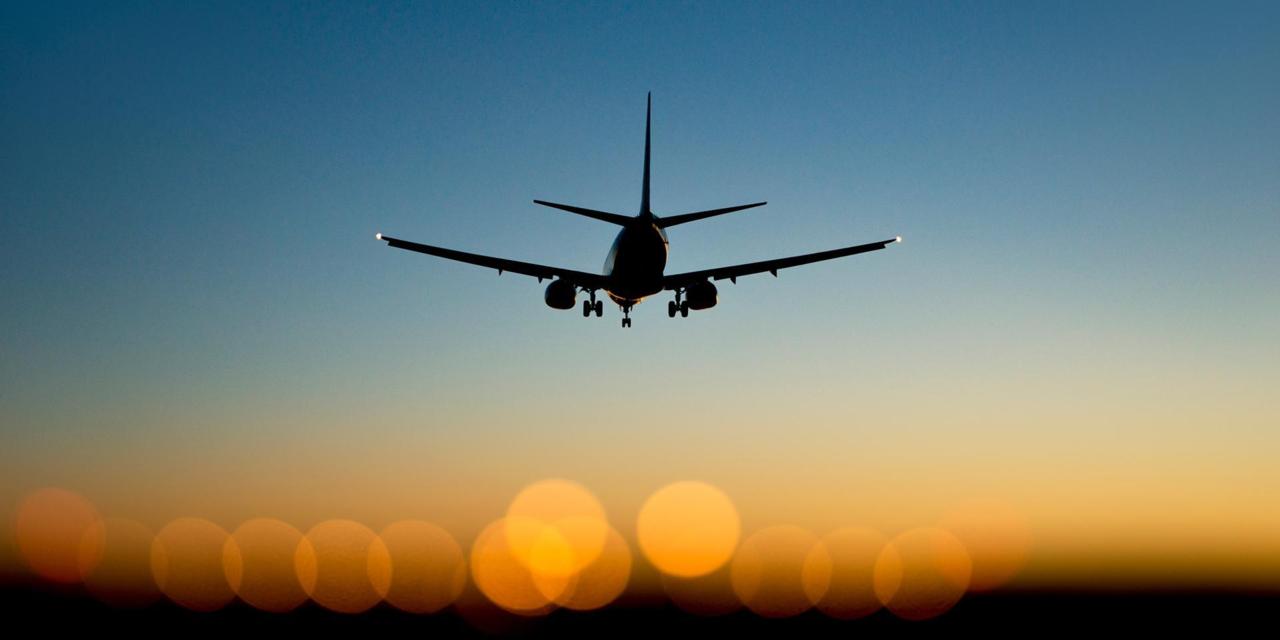 This article is about developing strategies to optimise the English learning process. As a pilot or ATCO your time is valuable so you will want to learn English in the most efficient manner possible.  In the last article I described some techniques that will help you improve your English learning. Now I'll provide some advice specific to pilots and air traffic controllers.
There are hundreds of language schools offering English courses, and the market is very competitive. It is important to realise that there are no "magic pills" or secret learning methods that will help you climb an ICAO level overnight. Learning a language is a complex process and there is a lot about language learning that humans don't yet fully understand. If a language school does claim miraculous progress due to their learning method you should be suspicious. However, most linguistic experts will agree on some principles.
1. Choose Aviation English Asia Ltd - the best Aviation English training provider
Your first choice of language school should be Aviation English Asia Ltd, because all teachers are suitably qualified and experienced.  If you are not able to attend a course with Aviation English Asia Ltd in Hong Kong, you should visit www.aviationenglish.org and find a partner organisation in your country.   The Aviation English Organisation ensures that all teachers should have an externally assessed teaching qualification, specifically CELTA or Trinity Cert TESOL (other qualifications are not suitable equivalents) and experience within an aviation environment or access to an SME (Subject Matter Expert).  These are only the minimum standards, and Aviation English teachers in a curriculum or test design role should have an MA in Applied Linguistics.  Some teachers may hold higher English teaching qualifications such as DELTA and Trinity Dip TESOL, which are usually obtained after 2-3 years teaching experience.
These qualifications are well regarded and involve the teacher being assessed whilst teaching in a classroom, and also completing a significant amount of coursework about teaching practice. Be cautious of schools employing teachers that have online TEFL or TESL certificates which can be completed alone in hours, rather than the 4-6 weeks of observed practice required for a CELTA or TESOL.  All courses should conform to the Aviation English Rating Organisation, Syllabus and Teacher Assessment (AEROSTA) Framework which is your guarantee of quality.
2.  Remove limiting beliefs about learning Aviation English
Attitude and motivation are very important to learning a language, as is an open mind. Particularly consider limiting beliefs about age affecting ability to learn a language. There are a number of views regarding this, though factors such as time, effort and opportunity are likely to be more significant than age. Research show that adults actually have better language learning strategies than children - the advantage that children and adolescents have is that they have a lot more opportunities and time to learn a language. There is some evidence to support the belief that our ability to acquire a native accent declines after adolescence but our ability to learn a language does not. As a pilot or controller you don't currently need to achieve native proficiency so don't give your self unnecessary pressure.
3. Be realistic in your goal to pass an ICAO English test
The current standard of English proficiency for flight crew and controllers is ICAO Level 4. At ICAO level 4, the requirements do not require you to be a speaker of perfect English. Your goal should be to communicate safely and effectively during radiotelephony and crew-crew communications. You don't need to be able to communicate like a native speaker, although there are obvious advantages for achieving proficiency at higher levels. Most people learn English better when they are free from external stress and pressure, almost anyone can learn a language - it's just a matter of time and effort. Aviation English Asia Ltd can give you feedback on how long it will take to achieve your goal.
4. Accept that learning Aviation English takes time.
Be wary of English courses that promise quick results. Reliable, proven systems like ICAO Aviation English for Commercial Pilots is designed to take 100 hours over 6-12 weeks for each ICAO half level, eg (ICAO level 3 lower is 6 weeks, ICAO level 3 upper is also typically 6 weeks in duration). Developing a strong foundation in English always involves a commitment of time and effort. Improving your ability in English involves more than memorising phrases and questions - you need to be able to comprehend and respond appropriately. You will also need to be able to explain non-routine situations that could potentially occur during flight operations in addition to handle routine scenarios. There are many factors influence the speed with which a language can be acquired so it is very difficult to say exactly how long it will take to reach ICAO level 4. ICAO Aviation English for Commercial Pilots features an accurate placement test before starting a course so you can be sure that you start a course at the right level, and also ensure that you are really making progress. Always be aware of "magic pill" solutions - learning a language will take time and it's more likely to be several months between ICAO levels rather than weeks.
5. Start to improve your English as soon as possible.
When planning on taking a course it's critical that you take a placement test before you start. This will give you an accurate idea of how long it will take, and also ensure that the course is neither too easy nor too difficult. If you have been given 3 months to reach ICAO level 4 you should start to improve your English as soon as possible, rather than in 2 months time. Find out your ICAO Aviation English level now. The more time you give yourself then the less pressure you will feel, and you are likely to enjoy your Aviation English classes more.
6. Focus on the skills you need.
An English course shouldn't be just memorising words and vocabulary, and neither is focusing on grammar. An English course should be communicative and give you the opportunity to practice the language that you have learned in a realistic context.  English for ICAO compliance requires effective speaking and listening and class time should focus on communicative activities that require interaction between people. Although reading and writing are important, these activities are best used outside the classroom as homework activities. Every second of classroom time is a valuable opportunity for you to practice speaking and listening - don't waste time on the skills that can be developed outside class. A good example of an out of classroom activity is reading books and magazines graded at an appropriate level. Reading is an excellent way to improve your vocabulary and you will also pick up a lot of grammatical structures naturally. There are a wide range of aviation themed books and magazines available. Interact with us on our Facebook page. There are also a lot of aviation websites, videos and forums online that offer text and rich multimedia that can help you develop your language skills.
7. Choose an aviation specific English course.
An aviation focused English course is likely to be more interesting for you than a general English course. The course materials will be more relevant and can even reinforce knowledge that you will need for your career. Furthermore an aviation English course will be a better use of your valuable time because it is specifically concentrated on helping you develop the language skills that your needs for ICAO compliance. Your teachers will be very interested in aviation and keen to hear about your experiences too.
8. Be responsible for your own learning.
No matter how good they are, you shouldn't rely on your teacher 100%. You need to be active in your learning and take every opportunity that you can to practice English. Ask questions and be interested in people. Speak and think in English at every opportunity. Use the language that you learn in each lesson rather than letting your notes gather dust.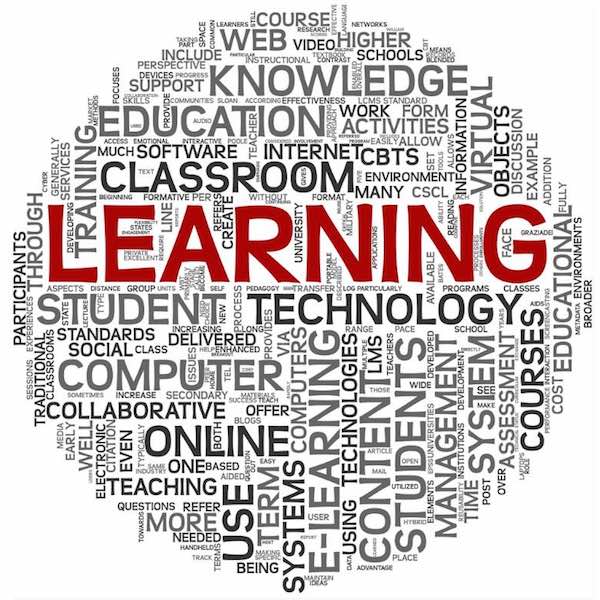 Aviation English Learning Strategies
9. Don't be afraid to make mistakes
Many English learners are perfectionists that try to get everything correct first time - the result - they lose their fluency. It's ok to make mistakes, your English teacher can't correct every mistake you make anyway. If they did then the class would be painful for the teacher. You will learn English faster when you are relaxed and less concerned with making mistakes. The same is true for pronunciation - it's strange that one of the best ways to improve your pronunciation and fluency is often... not to think about pronunciation and fluency.
10. Talk to your friends and colleagues in English
Talking in English isn't just limited to the classroom or during radio communications. Take every opportunity to practice and interact in English with friends and colleagues. Invite them to study with Aviation English Asia and you can make learning English more enjoyable, and the skies safer.
For more information about Aviation English Asia's courses please visit http://aviationenglish.com.  You can arrange your consultation by calling +852 81799295 or emailing This email address is being protected from spambots. You need JavaScript enabled to view it..
If you haven't already, please sign up to our newsletter using the course enquiry form on the right hand side. You can then receive updates and course information from Aviation English Asia as soon as they are available.
This article is copyright protected and many not be modified or reproduced without express permission of Aviation English Asia Ltd. 
Learning advice from Aviation English Asia.  Article written by Michael Egerton
Why did you fail to score ICAO level 4 in comprehension?
There are a number of factors affecting listening comprehension, and in this article I'm going to explain exactly what you should do to improve your proficiency to achieve at least an ICAO level 4 (most AEA students are trained to achieve level 5).  But first of all, some good news - even though you failed it's not necessarily your fault.  You might have been given bad advice by someone that doesn't really understand the process of communication, the test used might be inappropriate, or your assessor might just be plain wrong.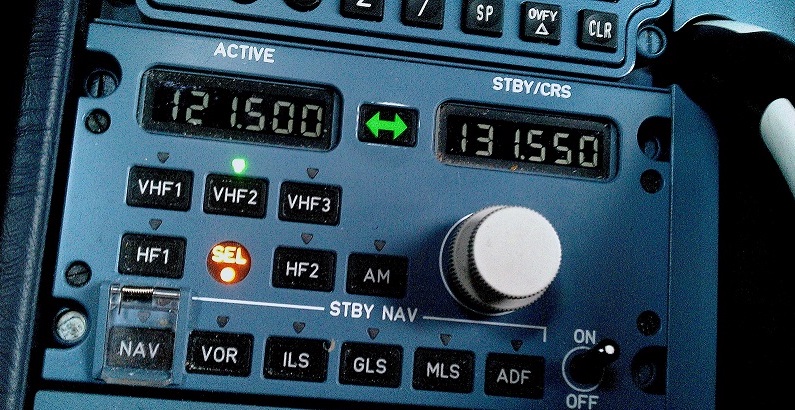 In a previous article, http://aviationenglish.com/learning-advice/improve-your-listening-comprehension-of-pilot-atc-dialogues I explained that difficulties with listening comprehension in ICAO English tests tend to fall into one of these categories:
Lack of familiarity with radiotelephony / standard phraseology
Lack of aviation-related vocabulary - aileron, backtrack, laminar flow
Lack of proficiency in identifying non-technical vocabulary - which significantly changes the meaning of a sentence
Lack of proficiency in identify the grammatical structure of a sentence - which significantly changes the meaning of a sentence
Lack of proficiency in identifying sounds - leading to confusion of "similar" sounding words
How to achieve ICAO level 4 or higher in comprehension
In order to achieve ICAO level 4 or higher, the first thing you should do is attend a course with Aviation English Asia Ltd.  Founded in 2009, Aviation English Asia Ltd is the only genuine provider of Aviation English in Hong Kong.  100% percent of our teaching staff are suitably qualified and experienced with externally validated teaching qualifications.  Please be cautious with other training providers and make sure that they are members of the Aviation English Organisation and conform to the standards of the AEROSTA Framework.  
Every learner starts at a different level of English proficiency and with a different level of exposure to aviation, so it is important to have a consultation with Aviation English Asia Ltd before you attend a course.  If you have a CPL/ATPL we will probably recommend 30-100 units of the ICAO Aviation English for Commercial Pilots course.  If you are ab initio, or have from 0-250 flying hours we will probably recommend the ICAO Aviation English for Cadet Entry Pilots course, and optionally Radiotelephony 101 if you need to become more familiar with radiotelephony / standard phraseology.  These courses will address lack of familiarity with radiotelephony and aviation-related vocabulary but most importantly help you identify sounds and the grammatical structure of a sentence.
Misbeliefs about listening comprehension
Now that you know how to enrol on a proper Aviation English course, it's time to address some misbeliefs that you might have about listening.
1. Listening can't be taught in a classroom, it is best for self-study - this is not true.  In fact there are many things that AEA teachers do to help learners listen more effectively.  A suitably qualified Aviation English teacher can expose you to appropriate listening material which will be followed by practice activities which give further opportunity to listen successfully and build confidence by taking risks in your listening.  AEA teachers can teach strategies which can guide you to effective listening comprehension.  And the truth is, the vast majority of that audio from liveatc.net is either meaningless or unintelligible.  If you are a regular listener to our student radio station - Aviation English Radio you will know that all of the audio and listening activities are properly graded as suitable for ICAO level 4-5.
2. Listening is a passive skill - listening is not at all passive.  During classes AEA students do a lot of listening activities which involve guessing, predicting, inferring meaning, criticising, building situational awareness and communicating critical information.  It is far more accurate to say that listening is a receptive skill rather than a passive skill.  Attend a class with AEA and you will see how misguided your previous preparation was.
3. Understanding non-native speakers of English is easier than understanding native speakers - there are many factors such as tempo of speech and the amount of exposure to the target language.  Other factors include how vowel sounds are pronounced and other idiosyncrasies of non-native speakers, and the way that grammatical structures are pronounced with reduced sounds.  We will teach you this in AEA classes.
4. Listening to L1 and L2 involves the same skills - it's more a matter of how those skills are applied.  It's a well known fact that many candidates who are non-native speakers perform better in an ICAO English test than native speakers.  This is probably due to listening without fully concentrating on the message, as we do it without being conscious of listening.  AEA will teach you how to apply these skills properly and at the right time.
5. Learners should understand every word while listening - this is a very complex matter - a lot of speech consists of words which are not important.  Spoken language includes a lot of filler and signpost words which while they can be eliminated do make listening easier because these structures allow us to focus on the important words.  But it is really important to understand that it is critical that learners have a strong command of basic structures (these are listed in the AEROSTA Framework), before they can decide which words are significant and which can be ignored.
6. Learners should read the transcripts of recordings - when learners watch videos on youtube (often of very loose phraseology from FAA based towers), they often spend more time focusing on the written words than the oral form.  These learners think they are improving their listening, but actually they are practicing pronunciation.  There are some advantages to seeing the difference between written and spoken forms of English, and seeing which sounds are swallowed, but this should be done at the final stage after you have listened to the audio at least twice.  Join a class with AEA and you can practice a more effective method of listening comprehension.
7. The best way to practice listening is to practice listening - it might seem unusual, but the best way to improve your listening comprehension is not to practice listening.  It's often a matter of improving your pronunciation and basic grammar.  The AEROSTA Framework clearly defines what these elements of pronunciation and basic structures are, so if you improve those then you are likely to improve your listening at the same time.
Misbeliefs can happen for many other reasons too, and a lot of them can be spread culturally and socially, but as I said at the start of this article - it's not necessarily your fault.  Even though you failed an ICAO test, it's not the end of the world and this target level is easily achievable.  Many students who come to Aviation English Asia Ltd after failing an ICAO English test think that it is the best thing that ever happened to them.
You can arrange your consultation by calling +852 81799295 or emailing This email address is being protected from spambots. You need JavaScript enabled to view it..  
This article is copyright protected and many not be modified or reproduced without express permission of Aviation English Asia Ltd. 
One thing that we have learned since we began teaching Aviation English in 2009 is that every learner is different.  
Before starting a course we always recommend that learners come in for a consultation.  This isn't one of those level tests followed by aggressive sales conducted at some language schools - a consultation is to find out exactly how long it will take you to achieve your target level in the time available, considering your current proficiency in structure, pronunciation, listening comprehension, in addition to your range of vocabulary and technical knowledge.
You might be looking for short-term practice for an interview, or last minute practice for an ICAO English test, or you might have more long term goals of improving your Aviation English proficiency.  If you failed an ICAO test recently, you might have been told that you need to improve your comprehension, but actually there are many factors which can cause you to lack comprehension.  After we have assessed these exact skills, and noted your patterns of behaviour we can then advise you of the best and most cost effective means to reach your goal.
Recommended learning practices for pilots
One of the most important factors in language acquisition is the frequency at which you attend classes, and we have 9 years of data to support our results. So it's highly likely that if you are an airline pilot and failed an ICAO test that we will will recommend you attend at least 100 hours over 5-6 weeks.  If you are applying for a cadetship and have a full-time job in daytime, we would probably recommend that you focus on some very specific skills in addition to the ICAO Aviation English for Cadet Entry Pilots course.  We have also noted massive difference in ability, and attitude to learning when comparing learners who attend more than once per week.  
The right English language practice, at the right time
Our Aviation English courses are designed so that learners can benefit from practice of the most relevant content for them, at the right time.  This will save you both time and money.  Whatever you think your needs are, our assessment will be more accurate than any feedback that you have had in an ICAO test.  Our feedback and assessment is highly regarded by all major airlines in Hong Kong.  Call us to arrange your consultation today, on +852 81799295.