Learning Advice

One of the frequent reasons why candidates for cadet programmes fail is that they
1) apply too early
2) apply because their friends applied at the same time
3) apply before their English is good enough because they think they can improve it in the 2-4 week period between their aptitude test and their HR interview.
Advice about improving your English and passing an ICAO English test from Aviation English Asia.
Article written/adapted by Michael Egerton
The ability to form and ask questions is very important in Aviation English.  In this article you can watch a video of an interview with a Boeing 747 test pilot talking about his life and career.  He talks about his motivation for becoming a pilot and also his career path.  Watch the video and then answer the comprehension questions below.
Comprehension questions
Is it true that Mark wanted to be a paperboy when he was a boy?
Where did he learn to fly?
Why does he spend as much time in the simulator as he does in the cockpit?
According to Mark, what makes a good test pilot?
In what ways is a test pilot different from a normal pilot?
Name some differences between the old 747-400 and new model 747
Where did Mark fly to recently?
Who does he credit for being able to release the parking brake?
What questions would you like to ask a Boeing 747 test pilot? Write your answers as a comment below and we will give you some feedback on your structure.
What to do next
For feedback and more information about Aviation English Asia's courses please visit http://aviationenglish.com.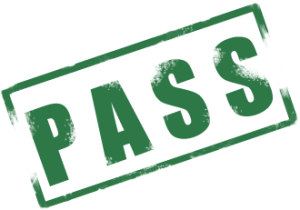 Aviation English Asia has a strong record in helping students succeed in aviation careers.  In this article we will explain the level of English proficiency needed to pass the ICAO English test. So, when it comes to Aviation English most people will tell you ICAO Level 4, but what does that really mean? In layman's terms, at ICAO Level 4 you should be able to listen to, read and discuss the main ideas, technical vocabulary and details in most professional material. At this level, you are able to participate in a more sophisticated or professional conversation regarding your specialized area of expertise. You can generally handle predictable and unexpected topics of communication. You need to show competence in 6 skills of the ICAO Language Proficiency Rating scale.
Pronunciation
Structure
Comprehension
Vocabulary
Fluency
Interaction
Let's examine what is required for each of those skills at ICAO Level 4: Pronunciation
Pronunciation, stress, rhythm, and intonation are influenced by the first language or regional variation but only sometimes interfere with ease of understanding.
This means that you have to speak in a way which is intelligible to the aeronautical community -  International English rather than British or American English.  It is acceptable that your pronunciation and accent are affected by your first language, eg Chinese and you are not expected to be a perfect speaker of English.  It is still expected that you will make some pronunciation errors, eg stressing the wrong part of the word or speaking in a broken rhythm but it's acceptable as long as it only sometimes interferes with understanding.
Structure
Basic grammatical structures and sentence patterns are used creatively and are usually well controlled. Errors may occur, particularly in unusual or unexpected circumstances, but rarely interfere with meaning.
Relevant grammatical structures are determined by language functions appropriate to the task.  This means that you need to be proficient in grammatical structures that are used in flight operations.  You should be able to express yourself with a variety of alternative structures and again, it is expected that you will make some grammatical errors.  This descriptor highlights that such errors could occur in non-routine situations, but the meaning is generally understood.
Vocabulary
Vocabulary range and accuracy are usually sufficient to communicate effectively on common, concrete, and work- related topics. Can often paraphrase successfully when lacking vocabulary in unusual or unexpected circumstances.
The key words here are common, concrete and work related topics.  You will need to know both general and aviation related vocabulary which could include everything from basic things like parts of an aircraft and weather conditions to health and physiology.  You should also have sufficient ability to paraphrase (eg explain using different words) in non-routine situations.
Fluency
Produces stretches of language at an appropriate tempo. There may be occasional loss of fluency on transition from rehearsed or formulaic speech to spontaneous interaction, but this does not prevent effective communication. Can make limited use of discourse markers or connectors. Fillers are not distracting.
Fluency is your ability to express yourself clearly without pausing too much.  You should also be able to use appropriate conjunctions.  It is acceptable to pause when changing from routine speech eg phraseology to spontaneous (instinctive) speech in interactions.  You shouldn't "um" and "ah" too much when thinking about what to say.
Comprehension
Comprehension is mostly accurate on common, concrete, and work- related topics when the accent or variety used is sufficiently intelligible for an international community of users. When the speaker is confronted with a linguistic or situational complication or an unexpected turn of events, comprehension may be slower or require clarification strategies.
Comprehension of different accents or variety of speech is a very important skill and needs to be "mostly accurate" on common, concrete and work-related topics.  It is expected that your understanding will be slower in non-routine situations. Comprehension refers to listening comprehension rather than reading.
Interactions
Responses are usually immediate, appropriate, and informative. Initiates and maintains exchanges even when dealing with an unexpected turn of events. Deals adequately with apparent misunderstandings by checking, confirming, or clarifying.
Another valuable skill is the ability to be able to ask questions to check that information is correct.  The responses should be appropriate and give the relevant information.  The speed of response should usually be immediate, even in non-routine situations.
How does an ICAO level relate to other tests like IELTS, TOEFL or TOEIC?
Good question.  If you you have an A grade in an English exam you'd probably be surprised if you failed an ICAO English test.  But that's exactly what happens to many applicants, who have all the skills 'on paper' but have great difficulty in communicating effectively in English - particularly in speaking and listening. Many school systems puts too much emphasis on performance in exams, and not enough on actual functional ability - so most English courses and language centres will not give you sufficient preparation for the ICAO English test. We've seen people with IELTS band 8 scores get ICAO level 3 scores in an ICAO assessment.  It's very difficult to compare other tests to ICAO.  Unlike other tests, ICAO scores are based on the lowest level that you achieve.  You could get a score of 5 for Pronunciation, Structure, Vocabulary, Comprehension and Interactions but if you only score 3 for Fluency then ICAO Level 3 is your final grade.
The best way to pass an ICAO English test The courses offered by Aviation English Asia Ltd are different because they focus exactly on the skills that you need to perform well in an ICAO test.  But you won't just train to pass the test, you'll be able to function in an aviation environment with greater safety and knowledge.  As you improve your English, you can also learn about aviation and improve your technical knowledge. Each stage contains 10 units of between 60-90 minutes each that will give you intensive practice of the skills you need to pass an ICAO test. 
What should I do now?
Just call +852 81799295 or email This email address is being protected from spambots. You need JavaScript enabled to view it. and ask to arrange a consultation.  
Advice about improving your English and passing an ICAO English test from Aviation English Asia.
*** UPDATED FOR 2018 ***
In this updated version of an article we originally published in 2014, we de-emphasise the role of non-routine situations in ICAO English tests.  Non-routine situations do occur, but there is too much emphasis on non-routine situations among the Aviation English teaching community that can often neglect the need for developing proficiency in routine tasks for flight.  Therefore you should obtain advice from Aviation English Asia Ltd teachers in a consultation before you start a course, as the balance of routine-non-routine situations that are relevant to you at this particular time could be very different. 
As a pilot or controller, you are no doubt expecting a number of non-routine exchanges as part of your ICAO English test, but they don't get more unusual than this incident which occurred in August 2010. So with that in mind, read the article and then answer the questions. 
Crocodile causes panic among passengers and crew
It has been reported that a small airplane crashed in the Democratic Republic of Congo on 24th August 2010, killing all but one of the passengers.  The cause of the accident was an escaped crocodile which created panic among the passengers and crew. The propeller driven plane was approaching its destination when a crocodile hidden in the smuggler's hand luggage escaped and caused distress. Passengers stampeded to one side of the tiny plane, causing it to be thrown off-balance. The original cause of the crash was originally thought to be a lack of fuel but the anonymous sole survivor has revealed their story to the magazine Jeune Afrique.  The crocodile also survived the crash, but was later killed with a machete by authorities. The reptile was being smuggled by a passenger who had plans to sell it illegally. The sole survivor told authorities that the crocodile escaped as the plane was on its final approach. "The terrified flight attendant hurried towards the cockpit, followed by the passengers." The pilots, 62-year-old Belgian Danny Philemotte, who was also owner of the tiny airline, Filair. Philemotte and his first officer, 39-year-old Briton Chris Wilson, were unable to maintain control of the Czech-made L-410 Turbolet once it became unbalanced.  The twin-engine plane crashed into a house just short of the regional airport at Bandundu killing the pilots and 18 passengers on board. The flight had originated in the capital city of Kinshasa. Experts say that such a crash would be rare. "It's possible. It's remote," John Cox, a former airline captain and now airplane safety consultant, said to ABC News. "You could run the centre of gravity forward where it wouldn't be controllable. Twenty people at 200 pounds each, it's possible."
Comprehension questions
When did the incident occur?
Where did the incident happen?
During which stage of flight did the crocodile escape?
How did passengers and crew react?
Do you believe that passengers running from one side of the aircraft to another could cause the plane to crash?
Although this kind of incident appears far-fetched- incidents with animals sometimes create difficulties for pilots.  To perform well in an ICAO English test (and for aviation safety) you are going to need to be able to describe this kind of situation clearly in plain English.  With professional training from Aviation English Asia you will be able to understand a wide range of unexpected situations that can occur in flight, organise your thoughts and report them clearly and without hesitation. You will also be able to report the routine situations and reinforce your aviation knowledge.
Vocabulary
Find synonyms (words that mean the same) for the following words in the article above.
member of cabin-crew
cleaver
fuel-depletion
nameless
loose
began
carry-on bags
What to do next
For feedback and more information about Aviation English Asia's courses please visit 
http://aviationenglish.com
. We can help you improve your English whether you are an experienced pilot, a cadet entry pilot, a controller, aerospace engineer or flight attendant, with custom courses designed specifically for your needs.