ICAO Aviation English for Air Traffic Controllers

ATCs are subject to the same English proficiency requirements as pilots. English proficiency is very important in aviation and as a controller you should develop your English beyond the requirements of an ICAO English test.  Even if you have studied overseas in English speaking countries for many years, or passed an ICAO English test already - improving your English is a lifelong task.
Develop a HIGH LEVEL OF PROFICIENCY in Aviation English
Aviation English Asia Ltd offer the ICAO Aviation English for ATCs course to help you achieve both success in your career and safety in the air.
ICAO Aviation English for ATCs is suitable for you are already employed as an Air Traffic Control Officer or if you want to apply for a position as a student ATC and want to improve your English.   This course is more effective, more economical and more enjoyable than other English courses because it gives you intense practice of key language skills and vocabulary that you need for a career as an ATC.
The communication strategies taught by Aviation English Asia are designed to give you intense practice of all the English language skills needed in aviation.
Each unit gives you practice of the following ICAO test key skills:
Pronunciation - advanced techniques to correct your pronunciation
Vocabulary - develop a wide aviation, technical, non-routine and general vocabulary and paraphrasing skills
Structure - improve your grammar with effective drills and activities
Comprehension - listening and reading comprehension - specific to aviation
Fluency - organise your thoughts and ideas and express yourself clearly
Interaction - learn to respond appropriately in routine and non-routine situations
The Aviation English for ATCs course features all of the grammar, vocabulary, pronunciation, comprehension and fluency practice of a General English course, with the added advantage of giving you practice of the language needed for your career.  This will help you stay motivated and you will enjoy learning English more because you have a clear objective.
Benefits of the ICAO Aviation English for Air Traffic Controllers course
You will have better pronunciation - with our unique exercises and drills.
You will be able to use grammar more accurately.
You will develop a wider vocabulary.
You will be able to understand different accents, phrasal verbs, idioms and slang.
You will be able to clearly report and respond to non-routine situations.
You will be able to deliver accurate reports about malfunctions and unexpected events.
You will be able to understand radio transmissions by English speakers with unusual accents
You will be a safer ATC - with a wide range of vocabulary for unexpected situations.
You will be able to interact and respond to questions correctly.
You will be able to PARAPHRASE if other people don't recognise your vocabulary or pronunciation.
You will reinforce your technical knowledge - if you think you know everything about aviation, you still need to be able to express it clearly.
You will meet and learn from other aviation professionals.
You will have better general English too.
We make it easy for you to improve your English
Learning English with AEA is easy and enjoyable - no other course provider provides the same level of support as Aviation English Asia.
Professional Aviation English Teachers familiar with many different types of ICAO English test
Course fulfils the ICAO language proficiency requirements
Additional learning materials and resources
Access to our online community
Flexible class times (daytime/evening/weekend)
Flexible study schedules
Flexible options for payment of course fees
Classes held in a convenient location in Central, Sheung Wan or Jordan
Aviation Weekend Workshops
Learn from PROFESSIONAL Aviation English Teachers & airline pilot instructors
100% Qualified Native English Teachers - previously holding senior positions at major language centres and universities
Teachers are supported by Subject Matter Experts - commercial pilots with major airlines - ALSO Native English Teachers
Teachers are members of the College of Teachers, established under Royal Charter in the UK.
Teachers are passionate about aviation, and want to see you succeed.
Course designed by a Cambridge examiner / university lecturer with an MA in Applied Linguistics
Course has thousands of hours of development time
The ICAO Aviation English for Air Traffic Controllers course is proven to be effective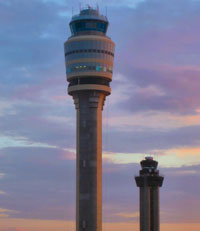 Please note that improving your English takes time and although intensive study has been proven to be effective it is unlikely that you will jump complete ICAO levels in just a few weeks. Therefore we recommend that you start improving your English early.
The complete course consists of 100 units in total. Each stage is divided into 10 units.
Aviation English Asia deliver the highest quality and best value English courses available in Hong Kong.  We are motivated by your success and will support you in your English training needs every step of the way.  If you are serious about aviation you need our courses.
For more information please call us or alternatively complete the contact request form to arrange a free consultation.


Call us on:  +852 8179 9295